How Does IDX Broker Work?
IDX Broker, a leading IDX solution provider, acts as a middelman between a real estate website and the MLS. Learn more about IDX Broker and how it works here.

IDX Broker is a third party servicer for MLS data. It takes the raw data from each MLS and packages that into a search friendly format made available to real estate websites.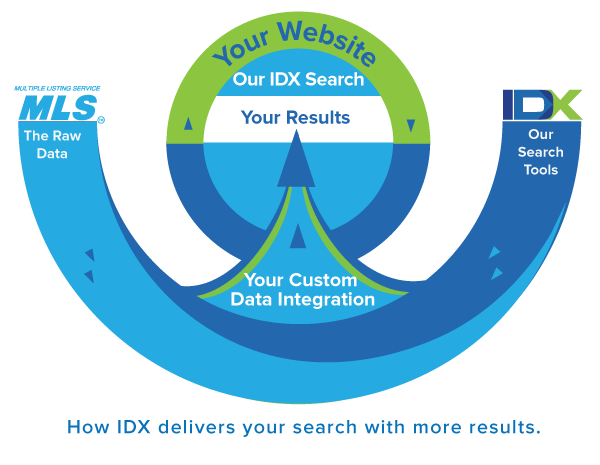 Designs--